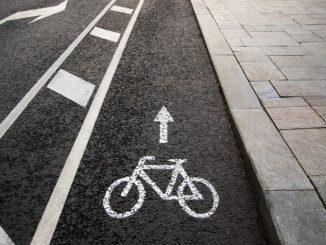 The RHA has welcomed Harrow Council's decision to scrap part of its Low Traffic Neighbourhood (LTN) scheme after a review found the scheme increased congestion and pollution levels as well as delaying emergency services.
The LTN was introduced as a pilot six months ago in a bid to cut pollution levels and encourage more people to cycle rather than use their cars.
However a review of the scheme has found that the majority of residents are opposed to the low traffic scheme with over 90% of residents voting for the removal of some parts of the scheme.
Following the review, Harrow Council will remove three cycle lanes and scrap four low-traffic neighbourhood schemes.
The review revealed that whilst some residents said the cycle lanes could help reduce pollution and encourage more cyclists, there was greater concern that they could lead to 'increased traffic, pollution and delays to journey times'.
The report concluded: "The engagement and consultation over the experimental six-month period have highlighted that a majority do not agree with the design of the cycle lanes and have clearly indicated that they are not working for all users."
RHA national policy director Duncan Buchanan said: "Clearly Harrow Council has come to the conclusion that this LTN causes more damage to residents and businesses than it brings benefits.
"This is a result of inappropriate road management. The intention of LTNs is laudable and not all LTNs are a bad thing but it is about how you do it. If roads are poorly managed it takes the resilience out of the network.
Buchanan warned that other LTN schemes in London are likely to be scrapped as local opposition grows.
"There is a huge upsurge in objections to some of these schemes in London because they have been put in place in an incompetent, dogma-driven way."
More than 60 miles of cycle lanes have been built across London in the past year to encourage people to walk or cycle during the pandemic.
However a report by Huq Industries last month revealed that congestion has risen by 30% in London since the pandemic, as people take to their cars to avoid public transport.
The top five boroughs for congestion are Lambeth, which has seen a 34.7% rise, Wandsworth at 33.9%, Islington with 33.6%, Southwark at 33.3% and Hackney at 32.2%, the report revealed.
Chiswick High Road, where Cycleway 9 was constructed in December, has seen a 33% rise in delays.
The study said that the construction of cycle lanes and LTNs across the capital has also added to the increased congestion.