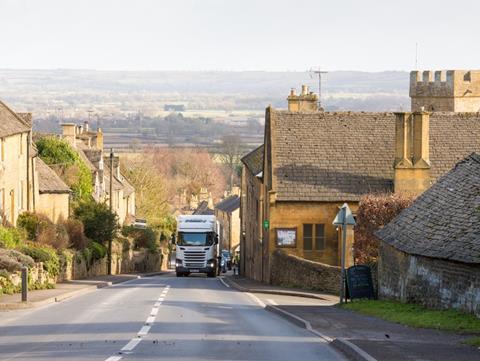 A mission to find what hauliers think is the UK's 'kindest' town has been launched.
The RHA and transport software firm Mandata have set up the competition and they hope the initiative will help improve attitudes towards HGV drivers and the facilities they use.
RHA MD Richard Smith said: "A little kindness goes a long way and can make all the difference to people's lives. It doesn't have to be a grand gesture – just kind a word at the right time.
"We at the RHA care passionately about our members and that's why we're pleased to support Mandata's mission to find the UK's kindest town.
"For hauliers that little bit of kindness from towns and people can make the difference between an ordinary day and a very good day. That's why we're pleased to support the competition to find out which UK town is the kindest, as voted for by the hauliers themselves."
The criteria for kindest town includes access to amenities, safe areas to park, easy access to food and fuel, the kindness of local townspeople, as well as courteous and safe driving.
The business group said it was also asking primary schools to enter a piece of art that celebrates truckers, which could be a song, painting, drawing, a poem, a story or even a cake.
Hauliers can make their vote at this link: https://www.mandata.co.uk/kindtown/