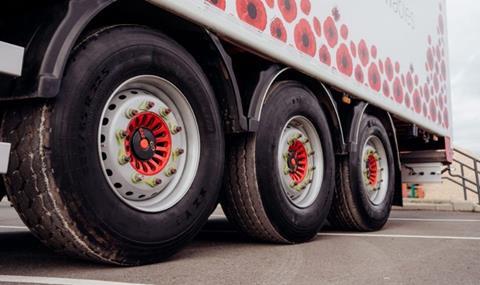 Biomass fuel supplier Esken Renewables has switched more than three-quarters of its fleet over to Michelin X Multi and X Works tyres in a bid to reduce fuel costs and downtime.
The Widnes company said it had moved at least 75% of its 123 trucks and 150 trailers to Michelin tyres since it rekindled its partnership with the business last year.
Located at 13 depots across the UK, the fleet includes 150 specialist moving floor trailers designed for transporting biomass fuel, each of which clocks up to 100,000 km a year.
The tyre switch decision arose from Esken's ESG strategy and a commitment to protect the environment.
John Dickson, Esken Renewables distribution manager, said: "Our trucks and trailers are not just operating on motorways but also cross country and off road, so we need reliable and robust tyres that can last.
"You know what you are getting with a Michelin tyre. We were looking for fuel savings and longevity and these tyres tick all the boxes."