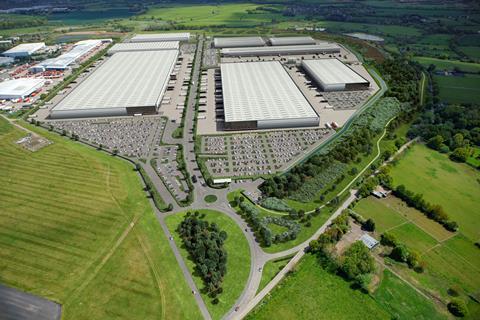 DP World Logistics is to occupy an almost 600,000 sq ft building on an industrial estate in Coventry after warehouse developer SEGRO completes complex remediation work at the site.
In line with SEGRO's commitment to be net-zero carbon by 2030, the unit at SEGRO Park Coventry will be developed to high sustainability standards, targeting a 'BREEAM Excellent' rating.
The building will include PV panels, an office heated by air source heat pumps and 20% of car parking spaces are to be fitted with EV charging facilities.
Read more
Andrew Pilsworth, MD Greater London at SEGRO, said: "It's fantastic that DP World, which is a new customer for us, has selected SEGRO Park Coventry for its new state-of-the-art distribution hub.
"This deal further expands the diversity of our customer base and demonstrates demand from customers that are looking for modern, high-quality, sustainable warehouse space in the right locations."
Denis Doyle, head of UK contract logistics at DP World Europe, said: "We are confident that operating from this site will help us to simultaneously provide a high level of service for our customers as well as build on our strong sustainability values, which saw DP World reduce its carbon output across its operations in Europe by 20% last year compared to 2021."