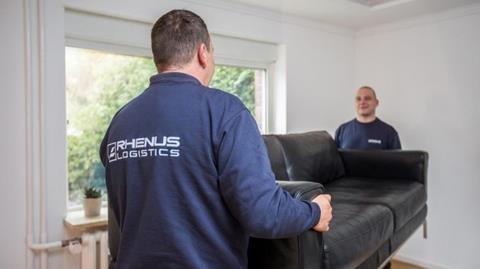 Strong demand for UK warehousing and storage services following Brexit helped Rhenus Logistics boost turnover by 8.2% last year.
However, profits reduced due to increased investment in employee costs, as well as the reduced government assistance from its furlough scheme, coupled with inflationary pressures.
Latest financial results for the year ending 31 December 2021 showed revenues rose to £12.4m from £11.4m in 2020.
"The increased turnover has been primarily driven by strong demand for UK warehousing and storage services following the Brexit customs formalities changes and the related uncertainties they generated," it said in a statement.
Read more
"Gross margins have remained broadly consistent and have been maintained by focusing on meeting key customer requirements throughout what continues to be a challenging period for both the UK and wider economy.
"The business continues to be insulated from these impacts in terms of turnover volatility by the nature of the longer term contracts it typically operates with."
Operating profit reduced by 85% to £128,000 and pre-tax profit dropped to £126,000 from £872,000 the year before.