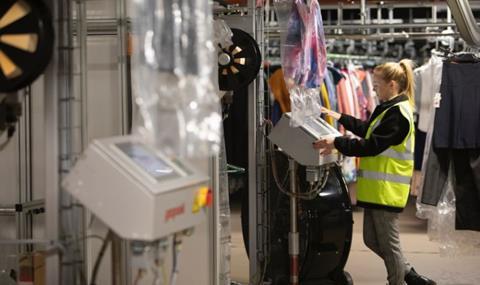 Clothing retail giant Primark is to launch a click and collect trial using Clipper's Clicklink operation.
The trial will run across Primark's children's range in around 25 stores in the North West of England and will launch towards the end of the year. It will give customers access to around twice as many items. Clipper will also manage any associated returns.
Paul Marchant, Primark chief executive, said: "Another proud moment for the Primark business today as we announce we will trial a Click & Collect service in the UK, building on the work and investment we have been making in digital.
Read more
He added: "This is a milestone for our business – not only will it give our existing customers so much more of what they love with greater convenience, it will also give us an opportunity to reach new customers by highlighting the fantastic products we have on Kids.
"We've chosen to trial the new service in an area of the North West where we have a wide range of stores of different sizes and formats – we'll confirm more details in the coming months and we can't wait to see the customer response"
Added Clipper chief executive Tony Mannix: "The Clipper track record in both retail logistics, e-fulfilment solutions, and the development of our collaborative, retail focussed, click & collect solution Clicklink will all be put to great use in the Primark click and collect trial.
"We are delighted to be involved, have enjoyed working alongside the Primark team to deliver the solution, and look forward to seeing the initiative deliver success."