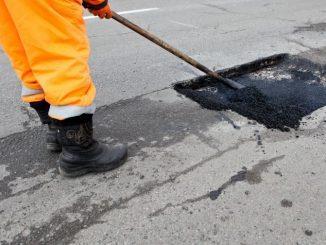 Lorry dealer Mac's Trucks said an increase in the number of potholes on the country's roads could be playing a role in road safety by contributing to reduced speeds.
The Huddersfield new and used dealership said its analysis of official figures and freedom of information data suggested that the crumbling network might be an "unrecognised safety feature" that was forcing drivers to slow down due to the potential tyre damage.
It said there were 2,572 speed-related accidents reported last year, compared to 5,571 incidents five years ago.
In 2021/22, there were also more than half a million potholes reported by 81 councils; another increase on previous years and with Derbyshire council reporting the highest number, with 90,596 in the region.
Read more
Mac's Trucks said it had also analysed incidences of tyre changes resulting from pothole-related damage and this showed there had been a "massive" 50% reduction since 2010.
It acknowledged the impact of emergency brake systems since 2008 and the legal requirement introduced in 1983 to wear a seatbelt, but it said potholes could also be aiding the falling number of accidents.
"Truck drivers, who frequently encounter potholes during their cross-country journeys, experience a reduction in average speed, leading to a decrease in reported accidents," the dealer said.
"This decline in accidents could also explain the decrease in personal injury collisions. Data indicates that in 2021, only 3,549 HGV drivers sustained serious injuries, a figure more than five times lower than the recorded figure in 1979.
"Additionally, potholes help prevent reckless overtaking by impatient drivers."