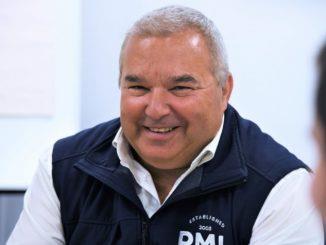 Perishable Movements Limited (PML) is offering to pay for the training of eight HGV drivers, in a bid to tackle the wider national labour shortage.
The successful candidates will be based both at the company's London Heathrow headquarters and its new facility at Lympne in Kent, set to open in November.
Mike Parr, PML MD (pictured), said this week that the company will finance the complete training for the "right candidates, as long as the applicants are able to demonstrate PML's hallmark commitment to the highest standard of customer service".
He added: "The HGV driver shortage is reaching crisis point and the knock-on effect of this impacting on the supply of essential fresh produce and pharmaceutical goods is something that we at PML predicted six months ago.
"Lorry drivers responsible for delivering vital food and pharmacy supplies are without doubt essential workers, and we ensure that that as such, they are well rewarded when they join the company, not only by a favourable package of benefits but also in terms of providing best-in-class facilities for them to access whilst they are working to ensure their continued physical and mental wellbeing."