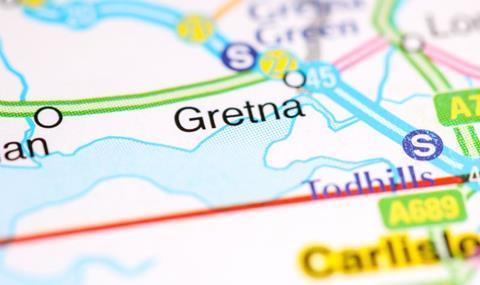 Prime Minister Boris Johnson has announced plans to boost connectivity across the UK, with improved transport infrastructure at the heart of the government's levelling up agenda.
The measures were announced following the interim report of Sir Peter Hendy's Union Connectivity Review which sets out how a UK Strategic Transport Network would help deliver this ambition.
Such a network would significantly expand and upgrade direct transport connections in the UK across road, rail, sea and air, helping to reduce delays and bottlenecks and stimulate economic growth.
The potential network will now form the main focus of a continuing investigation, with his final report in the summer looking to identify specific transport upgrades that could form the backbone of the network's ambitions.
To jump-start some of the projects identified by Hendy, the government has this week committed £20m towards exploring the development of projects, such as upgrading the A75 between Gretna, Dumfries and Stranraer, a key route for south-west Scotland and Northern Ireland but almost entirely single-carriageway. The UK government will work closely with the Scottish government on any feasibility study.
Transport Secretary Grant Shapps said: "As we build back better from Covid it is more important than ever that we level-up every corner of our great country.
"Quality transport infrastructure is key to achieving that, which is why we are committed to boosting connectivity and bringing communities across the UK even closer together."
Sir Peter Hendy CBE said: "Devolution has been good for transport but it has also led to a lack of attention to connectivity between the four nations, due to competing priorities and complex funding. A UK Strategic Transport Network could resolve this, with its core objective centred around levelling up across the whole of the UK."
The government will receive the final recommendations ahead of the Spending Review, where it will consider and confirm funding plans for delivering improved connectivity across the UK.