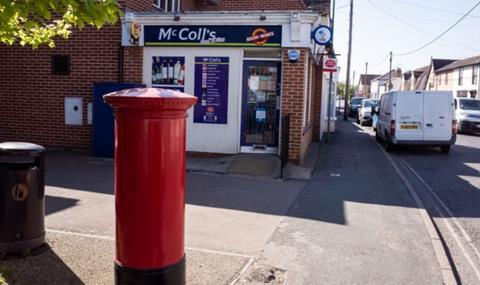 The parcel industry could experience collateral damage from any collapse of high-street chain McColl's, due to it being the largest Post Office provider in the UK and host to hundreds of Amazon lockers, according to ParcelHero.
The convenience store and newsagent said earlier this week it remained in discussions with its lenders towards a longer-term agreement over its facility, after the impact of the pandemic on it was particularly strong.
Revenues in the first quarter were behind expectations; however, ParcelHero said McColl's was an integral part of parcel delivery infrastructure and must not be allowed to fail.
David Jinks, ParcelHero head of consumer research, said the shops were essential for the role they played in supporting home deliveries and parcel operations: "McColl's is the largest independent operator of Post Offices," he said.
"It runs around 600 inside its stores, often in areas where there are no longer any other branches.
"These provide an important service for individuals and local businesses who have not moved on to courier options for their shipments."
Jinks added: "The stores often contain Amazon lockers which offer significant convenience for online shoppers, who may well have recently returned to the office and not be at home for deliveries.
"Similarly, many McColl's stores feature CollectPlus collection points, which are convenient for not only picking-up online orders, but also returning unwanted items. These are important cogs in the wheels of e-commerce."
In a statement released last Monday, McColl's said it believed a financing solution could be found and that although a recent approach for whole business was subsequently withdrawn, it had received indications of interest for parts of the business.