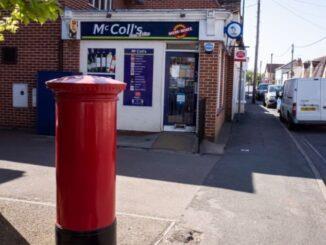 McColl's collapse into administration could have a significant impact on e-commerce and parcels logistics beyond its own retail operations, according to delivery specialist ParcelHero.
The convenience store chain said in a statement to the London Stock Exchange this afternoon (6 May) it was "regrettably left with no choice other than to place the company in administration" after discussions with its senior lenders broke down.
A last minute attempt by Morrisons to put in place a rescue deal was rejected by lenders, which it described as "a very disappointing, damaging and unnecessary outcome".
It has appointed PriceWaterhouseCoopers LLP as administrator in the hope that a swift sale of the business to a third party can be achieved.
David Jinks, head of consumer research at ParcelHero, said everyone involved in e-commerce and parcels operations will now be hoping that the administrators find a buyer to restore McColl's fortunes: "McColl's is the largest independent operator of post offices," he said. "It runs around 600 inside its stores. These are often in areas where there are no longer any other branches, many miles from the surviving 118 Crown Post Offices.
"These provide a vital role in the community, serving both individuals and those local businesses who have not moved on to courier options for their e-commerce shipments.
Read more
"That's not the end of McColl's role in local parcel and e-commerce operations.
"Many stores often contain Amazon Lockers. Now we are all returning to the office and home deliveries are more difficult to arrange, these play an increasingly important role in the smooth running of online shopping.
"Additionally, many McColl's stores incorporate CollectPlus collection points, a boon for shoppers wishing to return unwanted items. Post Covid, returns are key to reverse logistics operations."
Jinks added: "The failure of the chain would leave a very large gap to fill."
A Morrisons' spokeswoman said: "We put forward a proposal that would have avoided today's announcement that McColl's is being put into administration, kept the vast majority of jobs and stores safe, as well as fully protecting pensioners and lenders. "For thousands of hardworking people and pensioners, this is a very disappointing, damaging and unnecessary outcome."
PWC did not respond as we went to press.