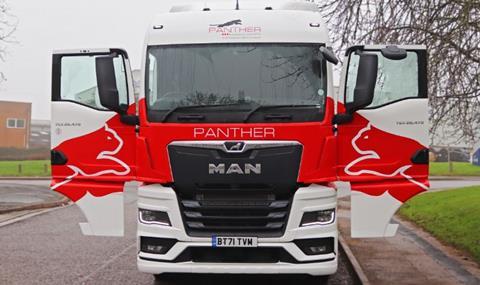 Panther Logistics has invested in 35 DVS compliant MAN TGXs and 20 new trailers as part of its growth plans.
The new vehicles have been provided by MAN in Northampton and each come with five cameras fitted for added safety and driver visibility.
Panther's Logistics director Guy Burgess said: "This significant investment demonstrates how dedicated Panther is to growth and delivering our customers the best service in the sector.
Read more
"It will also deliver significant cost savings and efficiency thanks to MAN's market-leading fuel economy."
The trucks will feature new livery including branding for AIT Worldwide Logistics, the global transportation leader that acquired Panther Warehousing last year.
Last month, the company announced it had tripled its warehousing space after taking on a new facility at Foxcover distribution park in Seaham to serve Ifit and Kitchen Ex.