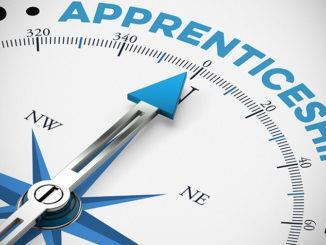 Apprenticeships could be the saviour of students facing cancelled examinations and dubious about higher education amid the Covid-19 pandemic, with one recruiter saying enquiries are on the increase.
Beverley Ellis, director at TRS Training said: "We have noticed an increased number of enquiries since the government began to announce that examinations would be cancelled; students want to protect their career prospects and are apprehensive about embarking on university courses - with the associated costs and complications with regards housing further adding to concerns - and are seeking alternative next steps that keep them in control of their futures."
She added: "This is coupled with the trend of employers using apprenticeships as a main tool for either recruiting into junior posts, or developing existing staff."
Read more
One 18-year-old student, Luke Harrison, enrolled as an apprentice at BJS Haulage after his plans for college began to go awry during the pandemic.
He said: "The 'earn while I learn' aspect of apprenticeships was a factor in my decision, but mainly it was because I wanted to be confident that I could be more in control of my learning and life choices for the next few years.
"I had already done a work experience placement at BJS and really enjoyed it, my Dad works for the company and it's a growth sector, so it seemed a solid decision really."
Claire Chivers, HR manager at BJS, said the apprenticeship scheme was a "win-win": "I think many companies overlook the business benefits of the scheme, it's been fantastic for BJS and I would encourage business owners to explore their eligibility," she added.