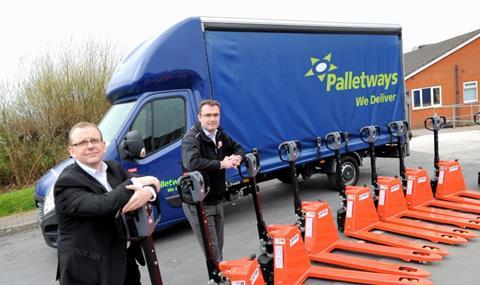 Palletways London has invested in a new fleet of electric pump trucks to help drivers making multi-drops for home deliveries across the west, north-west, southwest and central London.
The purchase of 23 electric pump trucks has been prompted by the continued rise in tail-lift deliveries driven by an increase in residential deliveries.
The company, which is based in Greenford, services a range of businesses wanting to deliver goods through the pallet network.
Colin Sturgess, general manager of Palletways London, said: "The pump trucks will support our drivers with their daily activities, lessening the load and improving their safety out in the field.
Read more
"The electric vehicles help reduce driver fatigue and have a series of safety features to reduce the risk of accidents with heavy goods.
"This is a significant investment to meet the substantial growth we've seen in the online shopping and home delivery sector over the past few years."
Warwick Trimble, network director of Palletways UK, added that the electric pump trucks will also help with driver retention.
"These trucks demonstrate the value Palletways places in its drivers and our focus on health and safety," he said.
"With driver recruitment being a huge campaign for the transport industry these last 12 months, initiatives like this will help us attract and retain the best drivers. These trucks will help to give clients the best possible service and the depot a greater efficiency level," he added