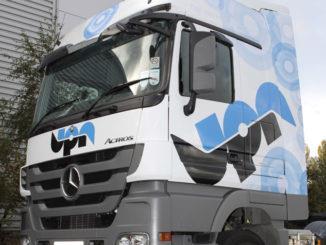 Godalming haulage firm Fredrick R Miller has sealed a delivery partnership with United Pallet Network (UPN) which will see the network strengthen its presence in Surrey.
The family-owned business, which also has a long term membership with Palletways, will be covering GU postcodes for UPN.
The Surrey firm brings over fifteen years' experience in palletised freight distribution to UPN and has an operating licence for 32 trucks and 18 trailers.
It offers a range of services for urgent freight, which is all tracked and visible to clients via advanced IT systems, and also has extensive storage facilities and the capability to move full and part loads across the UK and Ireland.
Read more
Michael Brown, Frederick R Miller general manager, said: "We actively nurture open honest relationships with both suppliers and clients.
"We place a real emphasis upon customer service, supporting our clients' businesses by understanding their needs and aspirations so that together we consistently delight the end user with the quality of service that they receive. We're excited to be joining UPN and working together."
David Brown, UPN MD, added: "Frederick R. Miller are an important addition to our network in an important area for us.
"We have excellent business opportunities in Surrey and it's important that we have a member in the area with a reputation for reliability and service. Frederick R. Miller are going to be a real asset to our network."
UPN currently has over 90 members covering the whole of the UK, and European partners providing coverage throughout 26 countries.