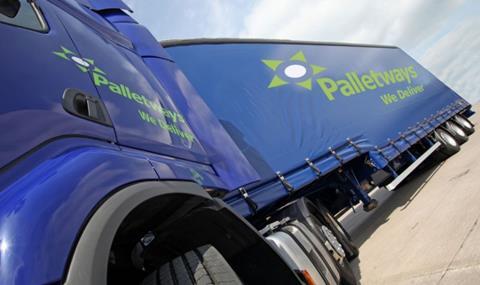 Palletways has launched a direct injection hub drop service aimed at reducing transit miles and delivery times.
The launch of Palletways' Hubdrop follows a successful pilot carried out earlier this year by the network, with the service now being rolled out across the UK and Palletways' networks in the Benelux, Iberia, Italy, Germany and Hungary.
Currently all international deliveries in the UK go via Palletways' Fradley hub in the Midlands, before being transported to Dublin, shipped onto Nijmegen in the Netherlands and onwards to their final destination – a process that can take around seven days.
The launch of Hubdrop enables customers that regularly ship large volumes of consignments every year internationally to consolidate orders onto one of their trucks, or that of their nearest member, and directly inject the consignment at one of Palletways' 15 participating hubs within any of the core countries it serves. The member network then handles the final leg of the journey.
Read more
The network said benefits include fewer transit miles and reduced delivery times with consignments arriving at their destination the day after the drop-off at the hub.
Hubdrop is also backed by Palletways' IT infrastructure, with each consignment fully traceable from the time it's collected at the hub until the point of delivery, providing customers with full visibility.
Luis Zubialde, Palletways Group chief executive, said: "Hubdrop has been designed to process more efficiently an increasing number of pallets through our network, delivering cost and time savings for our customers not to mention a more environmentally friendly way to ship."
Participating Hubdrop locations are based in the UK, France, Germany, Iberia, Italy, Hungary and the Netherlands.
Palletways began developing its pan-European network in 2002, starting with Italy. Today, it operates in 23 countries and currently works with more than 450 depots and over 20 hubs.