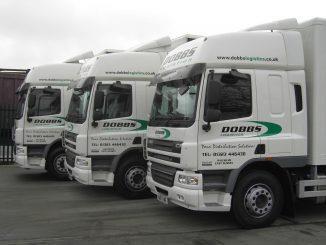 Palletforce has bought Hastings-based Dobbs Logistics for an undisclosed sum.
The family firm, which was founded in 1961, provides pallet distribution, general haulage, project cargo and warehousing services to its customers. It has operating licences for 22 trucks and 18 trailers.
Announcing the deal Palletforce's parent company, EV Cargo, described Dobbs Logistics as "the stand-out pallet network member and road freight operator in a region that is historically challenging for pallet networks".
It added: "As a result, the acquisition further strengthens the Palletforce network, providing members with a stable and trusted service partner in a key location."
Directors Stephen Morgan, Kevin Manser and Lynton Manser and their management team will continue to lead the business, post-acquisition.
EV Cargo said the acquisition is a further demonstration of its commitment to developing Palletforce, strengthening its service and securing "unrivalled quality and delivery performance" across its postcodes.
Read more
Dobbs Logistics is EV Cargo's third purchase in the last 10 months, and follows the acquisition of Fast Forward Freight in the Netherlands and Air Express Cargo in Spain.
EV Cargo said it is on track to deliver more than $3bn (£2.51bn) of revenue by 2025.
Mark Tapper, chief operating officer of EV Cargo Express and Palletforce, said: "We are delighted to announce the acquisition of Dobbs Logistics, the undoubted sector-leader in its area, and welcome our new colleagues and customers to the Palletforce network.
"Dobbs Logistics not only meets our best-in-postcode criteria, giving our members a competitive edge, but also strengthens our overall service proposition in the south-east for members and customers.
"We made a commitment to our members that we would put them, and their customers, front and centre in our business. In achieving that we've focused intently on quality service, adding 12 new members in 12 months, and continuing our investments in technology, infrastructure and sustainability."
Stephen Morgan, Dobbs Logistics MD, said: "EV Cargo's recognition of Dobbs Logistics as the unrivalled operator in the region is thanks to our reputation for quality and the hard work and dedication of everyone across our business.
"EV Cargo's Palletforce network is renowned for excellence, and we are delighted to join a business which puts its members and customers first. We are looking forward to further developing our services, business proposition and securing the long-term future of the business."