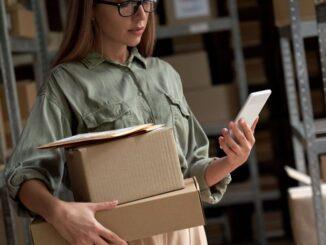 Volumes in the pallet sector for the first half of 2023 were 6.3% higher than pre-pandemic levels, with next day and timed deliveries growing by 5%, according to latest figures.
Following fluctuations and peaks in demand in 2021 and 2022, the Association of Pallet Networks (APN) said the half-year results showed a more stable, predictable pattern, albeit with significantly higher volumes than in 2019.
However, total pallet volumes for Q2 2023 were 3.2% down compared to the same period in 2022.
The APN said customers' choice of service suggested a resilience to inflation, with next day and timed deliveries increasing compared to Q1, although still 3.5% lower than Q2 2022.
Premium services now account for 61.2% of the total volume, with economy 38.8%.
"Despite the focus on rising prices in 2023, it is clear that freight customers and their end users value premium delivery services," said APN chairman Paul Sanders.
Read more
"In particular it is worth noting that half of all B2C deliveries are choosing a next day service."
In the first six months of 2023, 17.3% of all pallets were delivered to residential addresses, an increase from 15.9% in 2022.
The APN figures also showed that pallet volumes are still 6.5% higher than in 2019 and half pallets 4.5% higher.
However, quarter pallets, which are closely associated with the B2C market, declined by 3.3%.
In 2022, quarter pallets accounted for 56.9% of all next-day B2C pallets, and 19.5% of quarter pallets delivered to date in 2023 are to residential addresses.
Across all pallet networks there was a 15.2% reduction in accidents this year, with an average of 0.4 accidents per 100,000 pallets delivered.