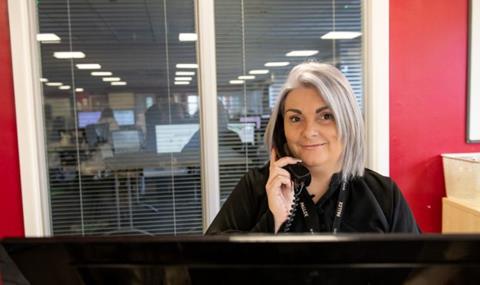 A "significant" growth in residential deliveries has prompted a major restructuring at Pall-Ex Group to better serve its customers and ensure safe deliveries.
The pallet network has merged the Pall-Ex and Fortec Distribution Network customer service teams and taken on four new staff.
It is also permanently basing Pall-Ex customer service staff at its corporate client sites to improve customer service and train clients to use the network's MyNexus tracking technology.
Recently appointed group customer service manager, Rachel Coe (pictured), said: "We want our customers to get the most out of the technology we've built, so we're training our customers to use MyNexus to the best of its ability and we find this collaborative approach is valuable for our large corporate clients.
"Our role is now much more focused on delivering training and problem-solving; residential pallet deliveries continue to increase, which also increases the need for customer support.
"Most consumers are unfamiliar with this method of delivery and there might be restricted access so we have to be more proactive with solving issues before they occur."
Coe, who has been tasked with taking the customer service department "up a gear" at Pall-Ex Group's central hub in Leicestershire, is also focusing on staff development and training.
Read more
She said: "Investing in staff development is a core belief at Pall-Ex Group and we've implemented cross-departmental training across operations and the whole pallet network to support the team with their own personal development, from problem solving to leadership skills.
"We are also committed to providing quick and efficient resolutions to customer issues via innovation and collaboration, and our training programme will enable us to continue developing solutions.
"Our aims for the next 12 months are to work with customers to make their processes more efficient and with our network members to share customer feedback in order to improve the Pall-Ex and Fortec services."
Kevin Buchanan, Group chief executive, comments: "Providing first-class customer service is always top of the agenda at Pall-Ex and we are committed to improving that experience for every customer.
"There has been significant growth in residential pallet deliveries in the last couple of years, so it is vital we adapt and develop to meet these changing needs.
"As a pallet network, we believe that working together is the key to success and it is this collaborative approach across the business that helps us to put our customers first."