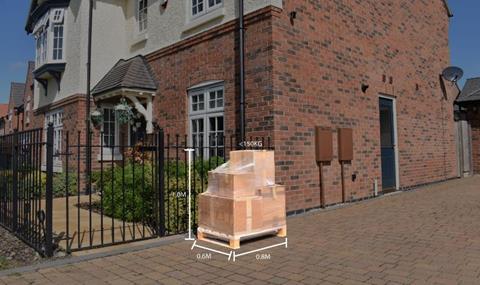 Pall-Ex said the launch of its new 'parcel pallet' this month offered businesses a viable alternative to traditional parcel distribution and would help it expand into new markets.
The new pallet service measures 0.6m x 0.8m x 1m and offers a maximum weight of 150kg.
Pall-Ex explained that it has a smaller footprint but almost double the height and exploited a gap in the market for an efficient and cost-effective way to send larger parcels, particularly those that lie in the grey area between parcel and pallet delivery.
Read more
It added that the 150kg weight capacity provided added flexibility when sending smaller but heavier items, such as automotive equipment or air conditioning units.
Pall-Ex said this reduced the risk of damage compared to traditional parcel delivery methods, such as in cages.
Barry Byers, Pall-Ex UK MD, said: "We are delighted to bring this market leading initiative to the pallet network sector and are excited about the unique selling proposition that this will provide to our members."