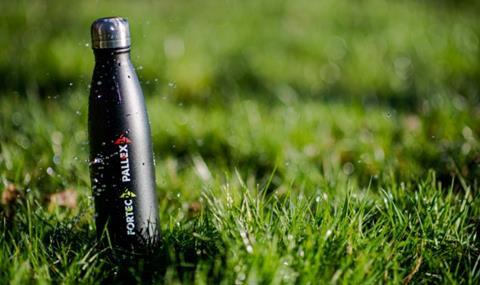 Pall-Ex has given its 500 staff personalised, reusable drinks bottles to boost their health and reduce plastic waste.
The group said the vacuum flask bottles were particularly useful to its HGV drivers, who often relied on bottled drinks while on the road, as they enable them to take fresh tap water, coffee or tea with them wherever they go.
The initiative was part of Pall-Ex Group's 25th anniversary celebrations and it's hoped the bottles will reduce the use of plastic as it takes steps to minimise its environmental impact.
Group chief executive Kevin Buchanan said: "We recognise our responsibility as an employer of choice to look after our people and our planet, so giving each of our team a reusable water bottle will have a really positive impact for our staff and business as a whole, as well as the environment thanks to the waste saved in the short and longer term."