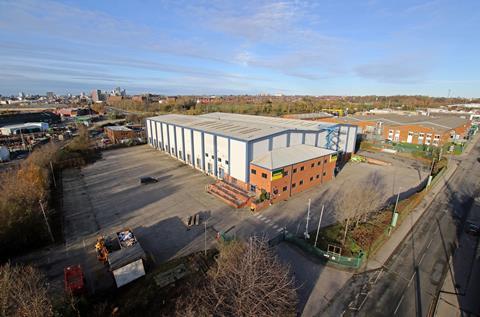 Commercial property specialist Onward Holdings is on the hunt for offers on a refurbished warehouse it owns at Cross Green Industrial Estate in Leeds.
The Yorkshire property firm has invested around £500,000 to upgrade the facility, located just over a mile from Leeds city centre.
The warehouse, which is available for immediate occupation, offers approximately 73,238sq ft of secure space. It measures 12m to the eaves and has a 12-dock loading and despatch area with 15 trailer parking bays.
It has capacity for storage of up to 10,000 pallets in block stack or rack configuration.
The company said the facility's location makes it suitable for last mile electric vehicle deliveries. Office accommodation is also available on a stand-alone basis.
This is the latest warehouse investment by Onward Holdings in Yorkshire and follows the recent construction of Phoenix 66 on the Green Lane Industrial Estate in Featherstone and refurbishment of Normanton 108 in Wakefield.
Director, Neil Storey, said the company's latest investment will also provide a jobs boost and bring business to the area.
He added: "We are actively looking for further properties, and land suitable for development, in Yorkshire to add to our portfolio."