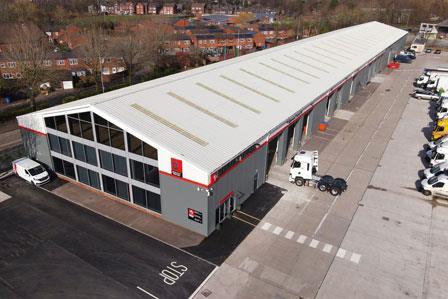 New approved Renault Trucks NI dealer Diamond Trucks UK has opened its first GB base in Warrington.
The County Antrim-based business has opened its doors to customers at the four-and-a-half acre site on Howley Trade Park in Cheshire, situated close to junction nine of the M62.
Iain Latimer, Diamond Trucks UK director, said: "A significant investment in our business, the opening of our Warrington site marks an exciting new chapter for Diamond Trucks.
"Alongside our new facilities, we have a great team in place to support local customers. We pride ourselves on delivering outstanding customer service and value, and we are delighted to be welcoming customers to Diamond Trucks UK to experience our service excellence here in the North West."
The dealership offers a full range of Renault Trucks services, including new vehicle sales from 2.8-tonnes to 44-tonnes including Renault Trucks fully electric E-Tech range, as well as selling and supporting vehicles from the Used Trucks by Renault Trucks portfolio.
Alongside a fully-equipped nine-bay workshop, there is also a dedicated workshop for light CVs.