Irish operator Nolan Transport has bought John Raymond Transport, with a view to growing its UK operation.
Welsh firm John Raymond Transport, which has sites in Bridgend, Cannock and Swindon and was established in 1953, is a gold Fors member and runs 135 vehicles and 350 trailers.
The Harlequin Logistics network founder-member has 250 employees. Its most recently filed accounts for the year ended 30 September 2014 showed an increase in turnover to £21m, but saw profit almost wiped out at just £153 (2013: £56,532).
According to Companies House, on the 8 September directors Andrew Raymond and Jonathan Raymond resigned from the board, with the former also resigning his position as company secretary. However, Paul Johns, who is also a director at Harlequin Logistics, has retained his role as a director at John Raymond Transport.
On the same day, Oliver Nolan was appointed as a director of the newly acquired business and as its company secretary.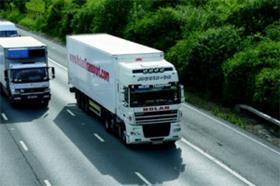 Nolan Transport, which has its headquarters in New Ross, County Wexford, said that the acquisition "presents new opportunities for both businesses to complement each other and provide customers with other services and opportunities to further grow their businesses".
The Irish firm's website lists its fleet at 450-tractive units with 1,200 trailers, both ambient and temperature controlled. It has offices in Rugby, London and Cherbourg-Octeville in France too.
Nolan Transport was involved in a 'landmark' cabotage decision taken to appeal in 2012.