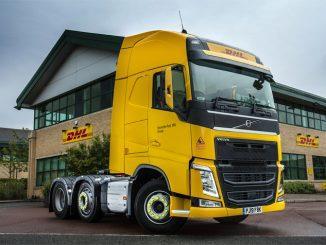 DHL said it was willing to work with Unite to resolve a dispute at its Dartford distribution centre, which the trade union claimed had been designed to weaken its protection of staff.
More than 350 DHL Supply Chain workers are now being balloted for industrial action after a member of staff was suspended for what Unite said was "challenging a DHL manager's version of events".
It claimed there had been a number of "union busting" attempts at DHL sites across the country and that the subsequent deterioration of industrial relations was linked to the company "testing the waters during the uncertainty of the pandemic to see if union activity and the protections it affords staff, can be weakened".
The Dartford Sainsbury's RDC ballot was called after a Unite steward, who the union said was providing support to another member of staff during an investigation hearing, was suspended for challenging a manager's version of events.
Phil Silkstone, Unite regional officer, said: "DHL HGV drivers, clerks and warehouse operatives at Sainsbury's Dartford warehouse are being balloted for industrial action.
Read more
"This is in response to the completely unjustified suspension of a Unite steward for representing a staff member.
"The baseless accusation of aggression by a single manager used to carry out the suspension has been flatly contradicted by a neutral staff member who was present at the meeting."
Silkstone added that industrial action could result in empty shelves in Sainsbury's stores in the run-up to Easter and he urged the company to get around the table and revoke the suspension.
A DHL Supply Chain spokeswoman said it was disappointed that the union was balloting for industrial action.
She said: "As ever, we remain willing to work with the union to reach a satisfactory outcome for both parties, but contingency plans are being drawn up to minimise any impact on deliveries should the action go ahead."