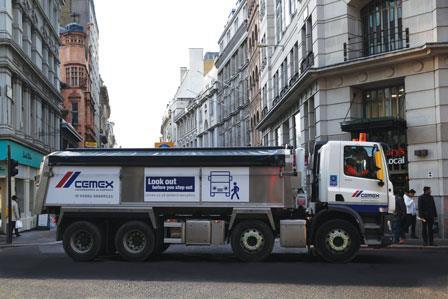 At the start of 2022 the Fleet Operator Recognition Scheme (FORS) had a complete shake up of its management team (see panel) following the appointment of £4bn a year European consulting, digital services and software development giant Sopra Steria as the new FORS administrator in October 2021 after a competitive tender by TfL. The organisation runs a number of transport and government contracts, such as National Traffic Information Service for National Highways.
The RHA and Logistics UK have also joined a revitalised FORS Governance & Standards Advisory Group (GSAG), which will be "instrumental in bringing significant influence to bear over the future direction of FORS". Richard Smith, MD of the RHA, which has been critical of FORS, said: "Things are changing for the better, but it won't be a revolution; it will be evolution over time. So far, changes have been largely invisible for the FORS members and prospective members, but things are moving."
The GSAG is made up of operators, specifiers and stakeholders who provide advice and guidance on the development of FORS. It does not have a role in the day-to-day management of FORS which is the job of the scheme administrator. A separate and independent executive group oversees the FORS fee structure.
In January 2022 Ian Henderson was appointed FORS concession director, after 16 years as a consultant, where he led several transport and technology contracts, and two years as service delivery director of Costain.
On his appointment Henderson said his goal was to "place the FORS community – some 4,900 fleet operators from across the UK and Europe – front and centre of the future of FORS as the new team develops the scheme's mandate to drive up standards within the industry".
"We want to engage with operators to share ideas and experiences in order to take FORS forward," he went on. "Key to this will be how FORS can become an effective enabler for fleets in their pursuit of future business wins."
Engagement
The process of engagement began with the return of the FORS annual conference after a Covid-enforced gap, held in Manchester in July. Delegates heard details of the new version 6 of the FORS standard which outlines how FORS operators must meet the accreditation criteria at each stage of the scheme.
While the 110-page version 6 is not a significant change, it places more emphasis on the importance of decarbonisation to transport customers when assessing the performance of fleet operators. For Gold operators at least 50% of the fleet should meet 'ultra-low emission' engine standards and the fleet replacement plan should 'demonstrate progression towards 100% ultra-low emission fleet' (see panel).
The standard is updated every two years but version 6 was postponed by a year due to the Covid-19 pandemic.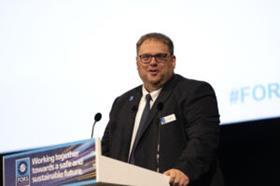 After the event Henderson, pictured at the conference, pronounced himself "emboldened and invigorated."
"I am particularly pleased to receive praise for our more collaborative, open approach with industry stakeholders – and that conviction will only continue," he said. "I was very keen to ensure delegates also left with some fundamental takeaways, none more so than our four 'pillar' principles; to support the industries we engage with, to uphold the FORS standard, to be consumer-centric, to be demonstrably collaborative and to grow FORS in the UK and overseas.
"Above all I want all FORS accredited operators to know that we are listening, and that change is on the way."
Launched in 2008 by TfL as the Freight Operator Recognition Scheme, FORS was a free, voluntary safety accreditation scheme intended to recognise London-based truck operators who could show their vehicles were operated safely and in accordance with best practice. To join the scheme operators had to pass an on-site assessment by the Met Police Commercial Vehicle Unit.
Although still owned by TfL, in 2015 the scheme went national as a concession run by AECOM in partnership with the Chartered Institute of Logistics and Transport, which managed governance with the GSAG. In 2015 the number of approved auditors increased from 23 to 50 as the number of accredited operators grew 30% to 3,500. By 2021 this had risen to 4,850, double the number when FORS was created.
There are three levels of accreditation: Bronze confirms an operator employs good practice on safety and efficiency above the regulatory baseline as laid out in the FORS standard; Silver is focuses on the safety equipment fitted to trucks to protect vulnerable road users; Gold covers more advanced policies and procedures including environmental issues. There are currently 4,659 accredited operators - 2,646 Bronze, 1,680 Silver and 333 Gold – running 102,000 vehicles.
Accreditation
Accreditation is by a company audit carried out on the operator's premises by an independent FORS certification body. Maintenance of accreditation is dependent on an annual review either through physical audit or a desk review of written evidence.
Audit fees vary depending on the number of vehicles and operating centres covered. For example a Bronze level operator with two centres and 50 trucks would pay £900 for the initial audit and between £1,250 and £1,790 a year to maintain accreditation. Larger fleets with Silver or Gold accreditation can pay considerably more.
Operators with 16 or more operating centres that have the same policies and procedures, and their own internal transport management quality audit process, can apply for FORS internal audit fleet accreditation, allowing them to audit their centres against the FORS standard using an in-house auditing team.
FORS also offers a wide range of training courses and FORS Bronze requires drivers to undertake FORS approved training covering work-related road risk and the safety of vulnerable road users every year and training on personal and vehicle security and the potential threat of terrorism every two years.
Local authorities, construction companies and other large specifiers are encouraged to make FORS accreditation a condition of fleet operators getting on tender lists but the scheme has been criticised for weak vetting procedures that allowed operators who were not even in compliance with their O-licences to remain within FORS and for a lack of separation between the setting of the standard and the commercial operation of the scheme.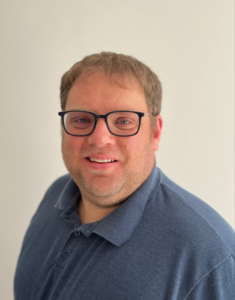 Speaking to MT ahead of the conference Henderson stressed the different approach the new concessionaire will take compared with previous incumbent AECOM which had run FORS since 2015.
"When we first sat down and looked at FORS and what it could be, we wanted to strip it back to what is at its core: a safety accreditation scheme," he says. "The standard is written by others and we administer the scheme to that standard based on the four pillars.
"We want to be visibly supportive of the industries we engage with and don't want to be self-serving for FORS. That is a significant change from where we were. Our core duty is to uphold the standard well and there will be changes there too.
"We want to be consumer-centric and think about end users not just the operators and specifiers. What does it mean for the average person walking down the street?
"We want to be demonstrably collaborative always and that is something we are instilling in the team at every turn. It's not just about engaging with the RHA – how do we feed that into our processes?"
Transformation
Henderson pledged that the "huge transformation project" he is overseeing will lead to noticeable changes in the next 12 to 18 months.
"We are looking at how people interact with FORS online because we know that is a massive pain point," he says. "We are looking at making the processes simpler.
"FORS has grown in a fashion that has been piecemeal at best and we want to bring a holistic view of what this needs to be at the end of the process and work from there.
"We are looking at every single process from the fee structure and the ability to pay to the audit regime and is it robust enough. There are conflicting views but operators are telling us in the main that if the accreditation is about safety and sustainability then maybe we are not going into enough depth in the audit.
"There is no stone left unturned in looking at what we can do differently."
In 2012 in version 4.1 of the standard, a requirement to fit safety equipment to vehicles over 3.5 tonnes was introduced. Bronze accreditation required additional mirrors, sideguards and warning signage while for Silver reversing and left turn audible warnings and blind spot minimisation equipment such as Fresnel lenses, cameras and proximity sensors were required to align the standard with CLOCS.
"This was seen as a positive action in view of the over-representation of HGVs involved in fatal collisions with cyclists," says Henderson. "FORS pushes away from the bare minimum towards best practice. For us that is about an organisation being more efficient with a safer and cleaner operation. It aims to change culture and the end result is that FORS is working.
"The last accident and collision figures we have available are for 2020, where the Silver and Gold operators we surveyed demonstrated a 10% reduction in reportable incidents, a 6% reduction in slight injury collisions and a 31% reduction in serious injury collisions.
"This is about having an embedded safety culture and in the conservations we are having with operators they are saying 'this isn't about having a FORS sticker or the safety equipment, it's about us being able to show evidence that we are doing this right and adopting best practice'."
Cameras arms race
For operators with vehicles running into London, TfL's Direct Vision Standard is now setting out higher standards for reducing blind spots for HGV drivers but Henderson says FORS isn't about an arms race to make operators fit more windows or cameras.
"If we just focus on FORS saying 'you must have safety equipment' that is missing the wholeness of FORS. FORS is about having a standard that is adaptable and adoptable for fleet operators no matter what type of vehicles they have," he says. "This can't be a case of specifiers saying 'we are going to impose this on you' because that isn't going to work. It is a voluntary scheme and we know FORS is not the only alternative on the market.
"Other schemes are available and HS2 for example lists ISO 39001, Earned Recognition and Van Excellence as options. But FORS is the market leader in this space for a reason and our aim is to keep it there by listening and being collaborative.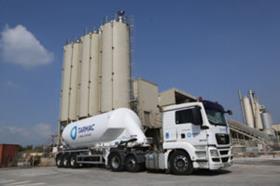 "I don't see FORS as a membership scheme. There are other bodies better placed to provide member benefits. If you look at it as just a training provider or just a safety equipment specification that is completely missing the point.
"FORS has grown from what it was at its launch as a construction-based, large-vehicle safety scheme to where it is now and has doubled its active operator base. We know operators across the country and in Europe are using this in such a way that specifiers are seeking to ensure they use organisations which are reputable and that take safety and emissions seriously. The end goal is fewer serious injuries on our streets and specifiers like HS2 see FORS enabling that."
There is no definitive list of how many organisations require FORS as a condition of working for them, but there are 71 FORS 'champions' who actively promote the scheme. Of these 31 are based in London, the scheme's original heartland, and as the scheme's owner it is no surprise that TfL makes FORS accreditation a condition of working for it.
"FORS does not actively encourage any specifier to add FORS into its procurement process," insists Henderson. "I know the legalities of this have been tested and I remain passionate that FORS should be the right product for the people who want to use it. If we are approached by any specifier we explain what is involved and the cost of accreditation so they are aware of the impact of requiring FORS has on their supply chain. We don't go out an actively sell ourselves to specifiers and will never say FORS should be mandatory – we want to be market leader not a monopoly."
While the FORS standard in many ways reflects the O-licence undertakings to run a safe and legal operation, there are other requirements such as the need for drivers and managers to undertake regular FORS approved training and ensure proper health and safety procedures are in place.
Criticism
But the scheme has come in for criticism from traffic commissioners for a weak auditing process that fails to spot glaring non-compliances with the O-licence, and in 2020 traffic commissioner for the West of England Kevin Rooney said the scheme was not "fit for purpose".
"I had one operator in [at a PI] and he had a FORS audit which he provided to me and he said 'it took me a full 40 minutes on the phone to fill that in'," said Rooney. "The operator hadn't even been visited."
In response FORS says this was in fact a remote follow-up audit covering non-safety critical requirements that failed to meet the required standards and a full audit has never been completed in 40 minutes.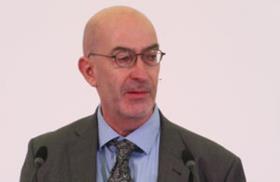 Rooney, pictured, gave another example of a company which had not filled out preventative maintenance inspection sheets. "They had a FORS audit straight before a public inquiry that did not pick that up," he said.
"There were no PMI sheets for the last six months, which is a biggish thing."
Henderson points out that FORS accreditation was never intended to confirm that an operator is complying with the O-licence undertakings. Version 6 of the standard says: "Where an operator licence is held, a FORS operator shall declare any enforcement sanctions within the past 12 months and any impending regulatory action" but does not state what action will be taken as a result of such a declaration.
"A FORS audit is a snap shot," he says. "It is not a replacement for O-licensing requirements and we have never said it is. We are speaking to the traffic commissioners about their concerns and we are very happy to have that conversation.
"But FORS accreditation is not confirmation of compliance with operator licensing and it will not protect an operator from investigation or prosecution by the police or DVSA or appearing before a traffic commissioner at a PI.
"We do acknowledge that the audit regime has not been as robust as it could have been and as part of this year's transformation we will be looking at the audit depth and documentation sampling. If that needs to provide better confidence in the scheme in a way that works for everybody we will look at that."
Not a compliance audit
One positive action that has been implemented as a result of liaising with the Office of the Traffic Commissioner is that a declaration is read out at the beginning of every audit explaining that the FORS audit is not a compliance audit and is not to be utilised as a means of compliance to GB O-licence undertakings.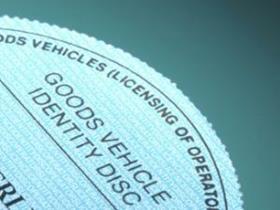 Tougher audits normally mean higher fees and these too are under review after a four-year freeze.
"We have an aspiration to talk with the FORS executive group about what the fees need to look like," says Henderson. "They have communicated to us what they think value for money looks like for operators and we are doing a price point exercise to understand the benefits of FORS over competitive schemes.
"My aim is to keep fees as low as possible at a time of rapidly rising costs. We recognise that but I can't tell you right now that the fees won't change. But we will be working hard to ensure that any change is positive not negative."
FORS does not itself carry out audits and has contracts with four approved organisations to audit operators. "We are talking to them about what a new audit marketplace might look like," says Henderson. "We will be running open competitions for any audit provider in the autumn. We have to talk to TfL and GSAG about what the audit provision will look like and we will ensure the system is better able to meet what operators are requesting.
"There is an opportunity to increase audit capacity and for other audit providers to provide services. We have to look at the cost/benefit of having more suppliers onboard."
Conflicts of interest
Now that the RHA and Logistics UK are in the GSAG, Henderson is talking to the two trade associations, and others, about their potential roles in FORS.
"We want to open up our procurement to whoever believes they can provide the right service but we have to be mindful of conflicts of interest," he says. "I am absolutely not against organisations wanting to help and play their part and they have a wealth of knowledge we could use which is why we have re-engaged with them."
Henderson would however not like to see the RHA or Logistics UK make FORS accreditation a condition of membership.
"I don't want anybody to feel forced to use FORS," he says. "I want people to use FORS because it is the right thing for their business and for it to be the accreditation scheme of choice. We have work to do but the four pillars are there to ensure that people recognise the value of road safety and that this is the right thing for them."
New brooms at FORS
The change from AECOM to Sopra Steria as the FORS scheme administrator has seen the arrival of several new – and not so new – faces.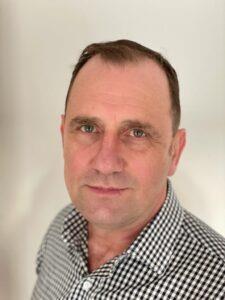 Glen Davies, pictured, has been brought back as FORS technical advisor after helping establish FORS with TfL at its conception in 2007. His role is to provide advice, guidance, and support in the technical aspects of road fleet operations.
Aimee Mitchell has been appointed head of business operations tasked with delivering customer excellence. Mitchell has worked for Sopra Steria for three years and for IT consultants Atos for three years before that and will be guiding her team with a "customer at the heart" ethos.
Chris Douglas is now FORS growth support lead and will be supporting Paul and the Growth Team. With 28 years' experience in road haulage operations he previously managed the DfT's Freight Best Practice Programme and led the development of the ECO Stars environmental recognition scheme.
Paul Wilson is FORS Growth Director and will be looking to expand FORS in new sectors and territories within the UK and internationally. Wilson has over 25 years experience in the highways and transportation sectors, working at director level with large consultancies, civil engineering contractors and intelligent transport companies.
Sustainability as well as safety now core for FORS
As the road freight transport industry begins the long journey toward net zero emissions, the FORS standard will place a greater emphasis on sustainability as well as safety.
"We are looking at accreditations which look specifically at sustainability," says Henderson. "We do have a baseline to work from because based on 2020 data FORS operators showed a 3% improvement in MPG and a 5% reduction in CO2 and NOx emissions.
"We are engaged with our key partners to understand what a mixed fleet looks like as electric trucks come onboard and to make sure we reflect those changes. Sopra Steria is doing a lot of work on the low carbon future and we are looking at accreditation improvements around carbon emissions and sustainability.
"I don't think it necessarily needs a change in the standard but it will change the way we respond to the things operators are already doing. The mixed fleet conundrum will present its own unique challenges which we are starting to work through."
Henderson would prefer to embed sustainability criteria into the existing audit process rather than create another 'green' category of FORS accreditation to avoid adding cost to the process.
"We haven't totally excluded a separate accreditation in this space but there are others out there doing similar things who we are talking to," he says. "There is a strong desire for it from specifiers and there is an equal response from operators who want FORS to reflect what they are doing without creating new burdens on them."