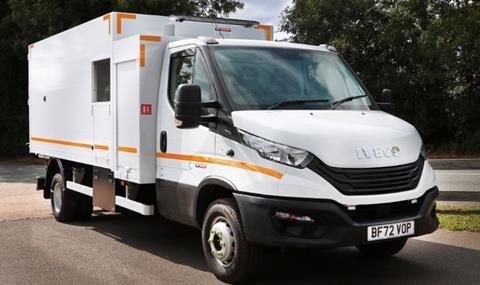 Specialist HGV supplier ND Brown has invested in five Iveco Dailys adapted for arboricultural work.
The family firm bought the vehicles speculatively from Guest Truck and Van and it said they had all now been leased to customers.
Nigel Brown, ND Brown chairman, said: "We are continuously improving and refining our fleet in order to meet and exceed our customers' requirements.
"This investment is another step towards efficiency, sustainability and purpose.
"The interest in the vehicles was exceptional and we are delighted that they're already being put to good use."
Jeremy Hulme, new business development manager at Guest Truck and Van, said: "This type of arboricultural vehicle typically has an extended service life, combined with low mileage, so it was important to spec vehicles that will stand up to a combination of short distance heavy use over a very long period.
"The Daily is ideal to meet these requirements."