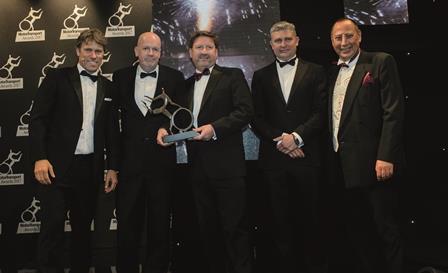 Flexible manufacturer, expanding dealer network and vehicle range, and improved durability, Fiat's Ducato is a worthy winner of MT's Fleet Van of the Year award.
"I am absolutely delighted that the Ducato has won this important award against some strong competition," said Richard Chamberlain, head of brand, Fiat Professional UK. "We are confident that the Ducato is an excellent van choice for fleets large and small, so to have that confirmed by a panel of esteemed judges makes the award all the more important for us. This is also recognised by many ambulance authorities, saving lives across the UK, which run Fiat Ducatos as their core front line choice of vehicle."
As a shared product with Peugeot and Citroën, which produce the Boxer and Relay versions of the Fiat Ducato, Fiat happily shares the chassis and body panels with its French partners but has a distinct advantage – its dealer network.
Flexible
Described by our panel as "one of the most flexible manufacturers to deal with", Fiat and its large Ducato model has been making inroads into the fleet market thanks to its ever improving range of vehicles, expanding dealer network and greater dedication to supporting its commercial customers.
Acknowledging the efforts of the Fiat Professional network to ensure support is constantly available with improved opening hours from its 78 Fiat Professional dealers in the UK, the panel liked its support network built up from an array of dealers with an HGV background – thanks to its group partner Iveco.
Backed up by a 24-month unlimited mileage or three-year 120,000-mile warranty, the panel noted that they have encountered excellent parts availability for the Ducato. But they conceded that vehicle availability could be better – a result of the increasing demand for the model and the prized position that it holds among bodybuilders.
One judge said: "The Ducato is evidence of the changing attitude towards customer feedback," with Fiat's own products and its dealers responding to customer demand with changes to the product and its aftersales services.
Multi-functional
Highly regarded in Europe as a chassis for motorhomes, the Ducato is now recognised for its excellent payload capacity and improved durability in the UK and among a variety of fleets. Servicing intervals are now at 30,000 miles and the Ducato has been improved with a new clutch system, upgraded brakes, stronger door hinges and body panel reinforcements.
These changes have been made to help prolong the life of the vehicle, and helped secure it some impressive new customers – most notably in blue light services where a raft of NHS trusts have added the Ducato to their fleets.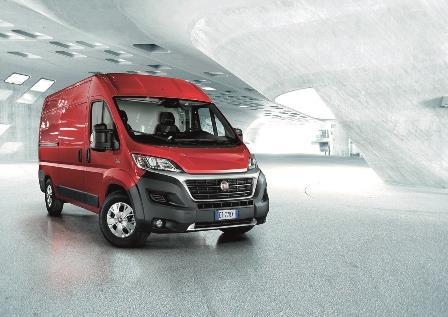 While Fiat's dealer network certainly sets it apart from much of the competition, the Ducato is also a standout candidate. A range of different power outputs and separate engines set it apart from the Citroën and Peugeot jointengineered vans, with the Ducato's 3-litre 177hp engine a key factor in its success at larger GVWs.
With weight options from 3 tonnes to 4.2 tonnes, and a range of body variants that include tipper, dropside and chassis cabs, the new Ducato range looks to continue its established tradition of being a reliable chassis at the higher weights. This has seen the Ducato dominate the coach-building end of the market with its chassis cab, and it has a dominant stake in motorhome conversions as a result.
With more than 10,000 configurations in the range, which extends from L1H1 to L3H2 models in the regular vans and then to more heavy-duty Ducato Maxis from L2H2 to L4H3, there is also plenty of choice among the panel vans too. Add to that the option of a ComfortMatic automatic transmission, a requirement that is fast becoming mandatory for large fleet operators, and the Ducato appears to have the range and repertoire to accommodate any buyer.
Delivered
When Fiat launched the new Ducato it simply arrived and delivered. It's unpretentious and proving reliable, and that, in a nutshell, sums up why our panel chose the Fiat Ducato as its winner. Describing it as a vehicle with great opportunities, and an increasing following in large fleets, the judging panel for Fleet Van of the Year recognised the Fiat Ducato's significance in the large van sector and the Fiat Professional network's continued improvement and customer support.