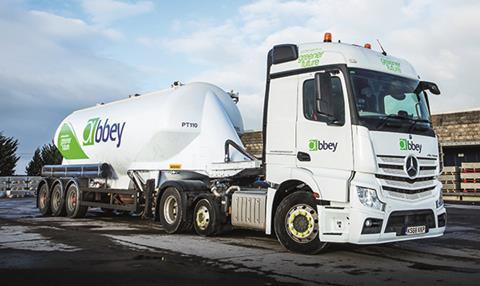 Abbey Logistics and Tarmac
In 2018 building materials and construction services group Tarmac streamlined its bulk cement and ash distribution contracts to improve flexibility, service performance and value, and Abbey Logistics was given responsibility for Scotland and the North of England.
In 2020 this was put to the test when the firms faced a combination of the pandemic shutting down operations in Scotland for Tarmac, the subsequent reopening and demand spike and a rail incident that cut off Tarmac's supply of cement to a major site. Despite the massive jump in demand, Abbey absorbed the extra volumes while making 97% of deliveries on time.
The entry points out that although both companies are "experts in their field, expertise is not enough to succeed in isolation". It goes on: "A successful partnership needs a key ingredient – communication. More specifically, full, frank, candid, honest, transparent, occasionally brutal communication. Once the communication lines are in place, relationships can build, and a partnership will get stronger."
The judges said: "This submission clearly shows two successful organisations can be better together. The reference to 'brutal communication' is heartfelt and shows a depth of mutual trust that is important within any successful commercial relationship. Abbey Logistics is just becoming more and more impressive as time goes on."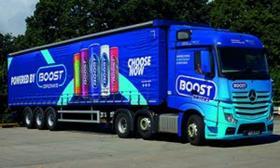 Expect Distribution and Boost Drinks
Expect Distribution and Boost Drinks have a partnership which now spans 11 years and is currently in a third period of contracted relationship that has seen both SMEs evolve at a remarkably similar pace.
Boost Drinks is an energy drink supplier founded in 2001 and employing 32 staff at its head office in Leeds. It supplies over 65 different varieties of product to independent local community shops across the UK. Expect Distribution runs a fleet of 11 artics in Boost livery and holds an average of 8,000 pallets in a full pick and dispatch operation delivering over 150,000 pallets per annum.
The judges said: "A real win-win solution that would not be possible without a strong relationship. It jumps off the page that as the companies are private and family-orientated they have the freedom to develop their own management systems and practices. It's clear that they have worked well in terms of their partnership."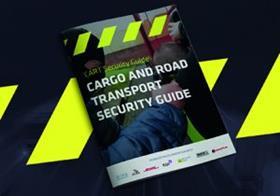 Maple Fleet Services and partners
The entry made by Maple centred on the 'Cargo and road transport security guide', a collaborative project between a wide range of experienced professionals from the police, road transport and insurance industries who share a passion to combat and disrupt cargo crime.
The members of the project were the RHA, DHL, Royal Sun Alliance, Motorway Buddy, National Vehicle Crime Intelligence Service and Secure Supply Chain Scotland.
The objective of the guide is to raise awareness of the expensive and often overlooked subject of cargo crime, while promoting best practice guidance to combat this ever evolving threat in a single reference guide.
The judges said: "The submission sets out the real cost of cargo crime and a framework of practical suggestions. The guide is a deeply original document and the organisations supporting it deserve credit for the collaboration for the wider good of the industry."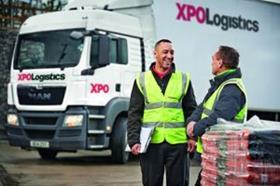 XPO Logistics and Kingspan Insulation
Working in partnership with Kingspan Insulation for the past six years, XPO has helped to radically transform its client's transport solutions to be more agile and efficient. Meanwhile XPO's strategic plans have led the provider of rigid insulation panels on a roadmap towards remarkable sustainable growth.
Combining their strengths, the partners have recommended new technology, improved customer service, introduced fleet innovation and delivered over £5m of cost-saving initiatives.
The judges said: "No matter how good the strategy sometimes you have to stop and look at the results; in this partnership the result is a £5m saving, which shows how successful it has been. The agility identified within the submission is clearly reflected in the substantial savings. This is a great submission from XPO, which is clear, slick and professional. It demonstrates where the partnership started and how it has delivered improvements across the board year on year."