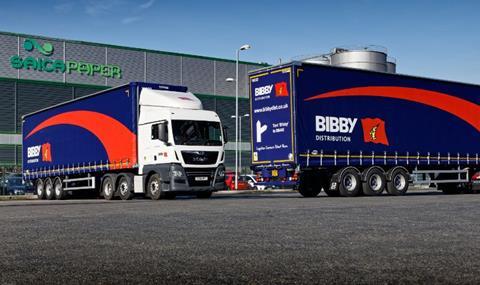 Menzies Distribution Solutions has extended its contract with SAICA Paper for another three years after its client cited "high standards of service".
It means Menzies will continue overseeing the transportation of the recycled paper producer's goods into and out of its mill in Manchester until 2024.
Additional volume has also been included and will involve more than 100 trucks and trailers being made available for the contract as demand dictates.
SAICA Paper and the former Bibby Distribution first started working together in 2011.
Read more
The logistics specialist also runs the operation at the manufacturer's Hartlepool site and the relationship has expanded into other parts of the SAICA Group over the years, including SAICA Natur, the waste management and environmental services business and SAICA Pack, the corrugated cardboard specialist.
Chris Johnson, SAICA Paper UK logistics manager, said: "The service we receive is always of the absolute highest standard.
"The excellent on-site team runs the day-to-day activity and makes sure our customers receive the level of service they have come to expect from SAICA."