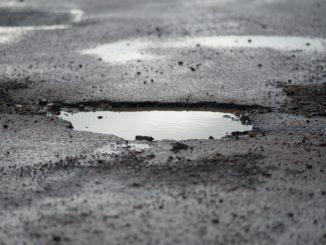 Day-to-day road maintenance should be prioritised over new road building schemes and costly enhancement projects should be cancelled, the House of Commons transport committee has told DfT.
The committee's report calls for more funds to be made available for maintenance and renewal of the UK's ageing road infrastructure and a review of planned major new projects.
Launching the report transport committee chair, Iain Stewart MP, expressed concerns over the overspending and under-delivery between 2015 and 2020 by National Highways.
He said: "Schemes have continually been pushed back, adding to confusion and uncertainty.
"The evidence we received indicates that the majority of road users want the government to prioritise keeping the network in good, safe condition.
"An adequate proportion of the strategic roads budget needs to be prioritised for such maintenance work," he said.
Read more
The report focuses on the strategic road network (SRN) which is the most heavily used part of the national road network, carrying a third of all traffic and two-thirds of all freight.
Stewart said: "The department should introduce more robust measures to assess deliverability when setting a Road Investment Strategy and must also produce a plan for how it will better anticipate and deal with risks to timely delivery."
The transport committee report also raised concerns that DfT is failing to provide a strategy on how the strategic road network will meet the needs of electric vehicles in the future.
Stewart added that DfT should also look at limiting congestion rather than increasing traffic levels through expansion of the network.
He said: "We also received evidence raising concerns about the switch to electric vehicles happening swiftly enough to mitigate the added carbon emissions that will come from the predicted increase in traffic on the SRN.
"We advise the government to model and report on options for managing future congestion levels rather than only enabling its growth via expansions of the SRN."
In February, the Welsh Government scrapped all major road schemes, in a move aimed at putting the climate and ecological emergency at the centre of decision making on future infrastructure spending.