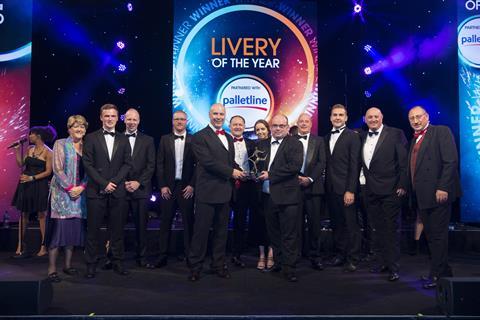 MCCULLA (IRELAND)
McCulla (Ireland) is a well-known temperature-controlled storage and distribution company serving the UK and all of Ireland, as well as the rest of continental Europe.
The business has diversified significantly from standard refrigerated haulage into a fully integrated cold chain including cold storage and bespoke logistics solutions for customers of all sizes.
Because of this continual diversification, the company's brand has had to evolve.
The McCulla fleet is extremely diverse, comprising around 110 trucks and 200 trailers as well as Mercedes Sprinter vans and dual temperature rigids up to 18 tonnes with tail-lifts.
This year, McCulla has taken delivery of 10 new Iveco Stralis NP trucks (with a further 19 on order) for use on contracts under the company's new sustainable transport division.
The company is the first in Northern Ireland to provide a circular economy waste-to-energy transport model. McCulla is collecting food waste from customers and then using the waste to power its gas truck fleet with biomethane, which it produces using an anaerobic digester plant it has installed on-site.
To mark the launch of the new sustainable transport service, McCulla had a special livery designed to promote the circular economy and the "powered by food waste" message.
At an official launch, NI minister for the environment Edwin Poots attended McCulla alongside a range of McCulla customers and suppliers. The new livery was unveiled as part of the launch event.
The judges declared the new design "a real 'stand out' livery which showcases the brand, services offered, the nature of the market, company ethos and green credentials".
They also said it was "a fantastic link between the old and the new livery and in the way it tells a story, with vibrant, noticeable colours used in the design."
"The competition is ferocious, but for us to come from Northern Ireland and win in such a prestigious, competitive industry, is fantastic for us"
Peter Summerton, MD, McCulla (Ireland)