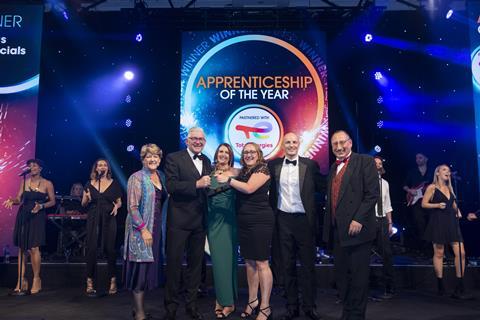 MOTUS COMMERCIALS
Independent commercial vehicle dealer group Motus Commercials (MC) is a proud ambassador for apprenticeships, and supporting young people into the automotive industry is a key objective for the business.
The firm currently employs 1,400 colleagues, including 150 apprentices, across a range of technical and non-technical functions. This number is rising annually as Motus drives its vision to be the "best apprenticeship employer in the area and the industry".
Motus sees its apprentices as a key driver to future success and everyone in the business recognises them as being one of its best assets, whether because of their fresh ideas or their ability with modern technology.
The group's long-term mission is to be the best in the automotive industry, delivering market leading training and development, in line with the continuously evolving product technology of its manufacturing partners.
Annually it recruits new apprentices into each workshop (alongside all other departments), with 2022 seeing the highest volume of apprenticeship openings at 70, a number that has risen by 66% in five years.
Despite the pandemic and related challenges, retention remains high, with more than 96% of apprentices offered a permanent contract on completion of their programme and 80% of all apprentices employed since 2016 remaining in the business.
The judges said: "Impressive initiatives in place to support apprentices, such as the Apprenticeship Handbook, newsletters, charity involvement, 'Being Brilliant' and 'Apprentice of the Year' awards and a mentoring scheme.
"A well-established scheme which has developed to meet the growing requirements of the business and wider industry, as well as receiving good press coverage.
"Motus demonstrates a good development system for the progression of trainees within the business and has a great retention rate."
"It's phenomenal that we are here. We've worked hard to be the most supportive in the industry"
Sarah Bardens, apprentice co-ordinator, Motus Commercials