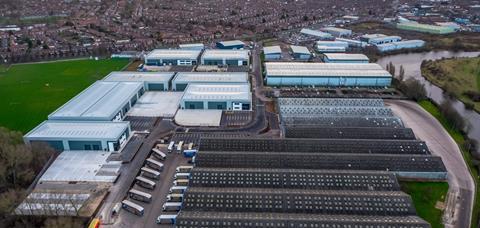 McGregor Logistics has more than doubled its warehouse space at its site in Doncaster after taking on an additional 55,000sq ft unit following its move there a year ago.
St. Modwen Park is now one of the company's main UK distribution hubs following what it said was "continued growth" and reflected growing demand for shed space in the distribution sector.
McGregor took out a three-year lease on a 40,000sq ft unit on the industrial estate in February 2020 and at the time it cited the close links to the M18 and A1.
The 27-acre industrial and logistics site is also home to DB Schenker and tech firm Bosch.
Read more
Keith Law, McGregor Logistics MD, said: "Our Doncaster base has become a crucial distribution site for the company and so an expansion of our existing premises seemed the perfect solution for our business' continued growth.
"St. Modwen Park Doncaster's excellent transport links make it the ideal location for us and we look forward to continuing to work with St. Modwen following the expansion of our operation in the UK and European logistics sector."
Rebecca Schofield, partner and head of the Yorkshire industrial team at Knight Frank, which marketed the development, said: "McGregor Logistics' expansion demonstrates the growing demand for warehouse space in the distribution sector – particularly at well-located sites such as St. Modwen Park Doncaster.
"In spite of the present difficulties due to the Covid-19 pandemic, distribution companies are still managing to grow and expand."