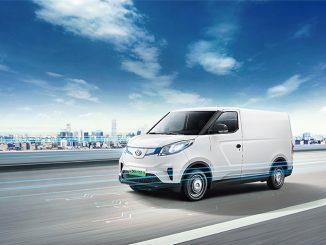 Maxus has expanded its dealer network in Scotland after partnering with Eastern Western Motor Group to add a new dealership in Bellshill, North Lanarkshire.
The addition of Western Maxus brings the number of its dealerships in Scotland to four, with more than 42 located across the UK.
The new dealership is located 10 miles outside of Glasgow city centre and 37 miles west of Edinburgh.
Read more
Mark Barrett, general manager of Harris Maxus, said: "We always look for partners with a solid track record, not only in sales and customer service but in aftersales too.
"Eastern Western Motor Group is a family-owned business for almost 100 years and the reputation of the group is second to none."
Maxus Group has also recently opened dealerships in the Forest of Dean, Doncaster and Staffordshire.