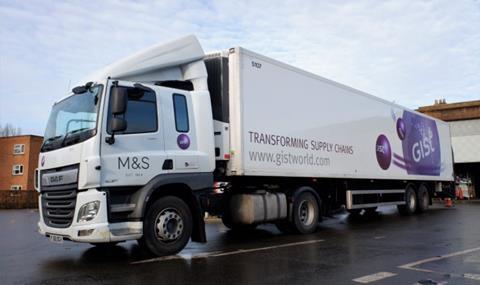 Marks and Spencer is to pay new HGV drivers a £2,000 sign-on bonus in a bid to ensure against empty shelves this summer, as the driver shortage crisis continues.
The retailer's offer tops Tesco's recently announced incentive of a £1,000 bonus for new drivers, announced last week, but falls behind that of Gist's offer of a £5,000 bonus, revealed yesterday (2 August). Gist counts M&S as one of its top customers.
Other supermarkets promising bonuses and pay rises include Aldi, which has raised its driver pay rates and Asda which also recently announced a £1,000 sign on bonus for new drivers.
The rush to offer incentives to attract scarce drivers follows warnings last month of food shortages with supermarkets forced to warn customers not to panic buy amid concerns over food shortages.
Retailers are blaming the pingdemic, which has resulted in retail staff shortages, and the nationwide lack of HGV drivers for a lack of certain products on their shelves.
This week the RHA warned that it will take 18 months to train enough HGV drivers to tackle the current shortage, with the UK currently lacking around 100,000 HGV drivers.
RHA chief executive said: "We are urging officials to resolve the problems with the apprenticeship system for HGV drivers, add HGV drivers to the government's Skilled Worker Shortage Occupation List, as a short-term measure, and improve site productivity and the treatment of drivers at collection and delivery points.
He added: "Whilst we are pleased that ministers have agreed to increasing the apprenticeship funding to £7,000 from 1 July 2021, there is still a lot more they can do."