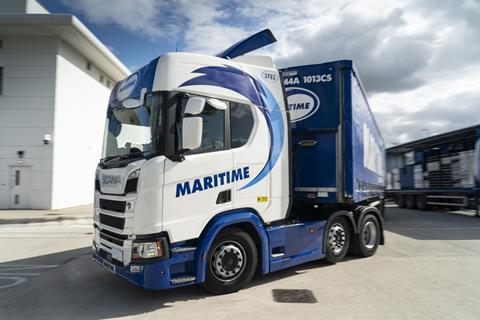 Logistics firm Maritime Transport has landed a three year extension on its distribution contract with pub, beer and cider company Heineken UK (HUK), in a move which doubles the volumes transported.
Under the three-year extension, Maritime will continue to manage the national distribution of Heineken products from its UK facilities in Manchester and Tadcaster, whilst servicing customer deliveries from the brewer's 627,000 sq ft national distribution centre in Derby.
Maritime will also review its carbon-saving initiatives for HUK, including the use of HVO fuel, having recently installed HVO fuel tanks at its transport depots in Bardon and Tilbury.
The move to using HVO fuel is part of Maritime's environmental strategy to facilitate the transition away from diesel within the road and rail freight sectors.
Read more
Alex Williams, Maritime deputy chief executive, said: "We are delighted HUK, a major player in the drinks industry, has entrusted Maritime with this important contract for a further three years.
"Since 2021, HUK has benefitted significantly from our national distribution network encompassing 1,600 vehicles and 3,300 trailers maximising efficiency.
"This contract extension highlights our reputation in establishing close relationships with our valued customers, and we look forward to working with HUK for many more years to come whilst minimising environmental impact across its distribution operations."
Robbie Henderson, Primary Contract Manager, Heineken UK added: "The decision to award Maritime a substantial increase in volume versus their previous award is testament to the service and performance they've demonstrated over the past two years.
"HUK view Maritime as a strategic partner for the future and we are equally delighted to be continuing our partnership."