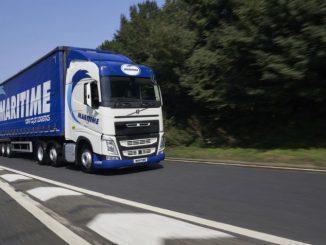 Maritime Transport's workforce received several pay increases last year as the logistics firm sought to retain staff amid an acute driver shortage.
In its latest financial results for the year ending 27 December 2021, the company said Brexit, insufficient rates of pay, lockdown measures impacting on its employees' outlook and strong demand all resulted in salary increases, as well as soaring operating costs.
However, Maritime added that it had passed on the higher rate increases to its customers.
Despite the economic pressures, the container giant reported a 28.7% increase in revenue during the period to £416m, thanks to strong volumes and expansion of its road and rail divisions.
Pre-tax profit also rose to £28.3m from £13.3m in 2020.
The company said it had benefited from the first full year of it having acquired the business and assets of Wincanton Container Logistics and described it as "an excellent strategic fit" that had strengthened its overall performance.
It added that its significant order for new vehicles before the year commenced released a number of trucks into the market for sale and the profits from this had also contributed significantly to its performance.
"As a result of our continued property acquisitions, the decision was made to relocate the Leeds depot into a newly developed Wakefield depot in close proximity to our Wakefield rail terminal," Maritime said in a business review.
"The 27-acre Leeds facility was substantially larger than our requirement and surplus and has therefore been sold which generated a very significant profit on sale of assets in the year.
"The additional cash will enable further depot acquisitions and redevelopment of existing sites in 2022."