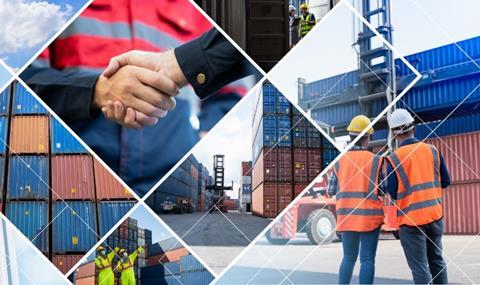 M&A activity in logistics remained high last year despite deal activity falling from record levels in 2021, according to business advisory firm BDO.
Transaction volumes in 2022 were marginally below those seen in the previous year, with 62 deals completed – 66 in 2021 – at a total disclosed deal value of £3.06 billion.
BDO said that following three consecutive quarters of decline, activity rose in the final quarter with 17 deals completed in Q4.
And it added that 60% of these deals were cross-border – the highest number of cross border deals since 2016 – demonstrating that interest from international buyers remained high.
EFS Global, Palletforce, Knowles Transport and CitySprint were just some of the firms to dip their toes in the acquisition market last year.
Knowles Transport snapped up fellow 3PL Masters Logistical last October and at the time boss Alex Knowles said: "With demand remaining buoyant for our services, the increase to our fleet as well as the increased warehousing capacity will allow us to further expand our operations as well as cater to the demands and needs of both existing and new customers – ultimately helping to facilitate further growth."
Jason Whitworth, M&A BDO partner, said: "Considering 2021 was bolstered by pent-up deal demand following Brexit, deal volumes last year reaffirm that the sector remains a lively one for M&A.
"Total disclosed transaction value fell in Q4, reflecting a shift to smaller deals. However, the annual deal value remained high, incorporating a number of high value transactions and reflecting the continued appetite for large scale consolidation."
However, Whitworth cautioned: "Whilst we continue to see strong appetite for strategic acquisitions and consolidation, the current uncertainty around the economic outlook and future financial performance is prompting more caution in the approach of buyers to value, with an increased focus on sustainability of earnings and margins."