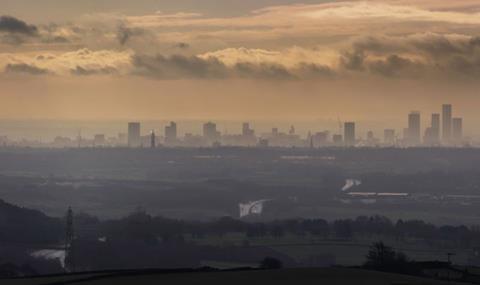 Plans to roll out Manchester's clean air zone (CAZ) are in doubt after the city's mayor put out a statement expressing concerns about the impact on businesses.
The CAZ was due to be launched on 30 May, with an ambition to bring down nitrogen dioxide (NO2) levels on local roads to within legal limits.
But mayor Andy Burnham said that while the government had provided £120m of financial support, it had so far failed to agree to a request for additional support for those who will find it hardest to change.
In a statement, Burnham and councillor Andrew Western, the city region's clean air lead, said it also had ongoing concerns about the vehicle supply chain.
The statement said: "Over the past few months, Greater Manchester has continued to monitor these issues alongside the ongoing impact of the pandemic and increases in the cost of living.
Read more
"In addition, late last year we commissioned new work to understand the impact of the growing global supply chain issues in the automotive sector which could affect the availability of some vehicles and people's ability to upgrade.
"Greater Manchester leaders will consider the outcome of this work next week before asking the clean air joint committee to consider the implications for the clean air plan later in the month."
Towards the end of 2021, applications for financial support for HGV operators affected by the CAZ plans were able to be submitted, to help firms upgrade or retrofit their HGVs.
The CAZ had already been delayed once before, prompting the RHA to question whether it was required.
The statement added: "We are listening carefully to concerns being expressed about the current situation and will make a decision shortly on our next steps."
Last year, Leicester City Council abandoned plans for a CAZ that would have seen non-Euro 6 trucks charged £50 a day after "huge" improvements in the city's pollution levels.