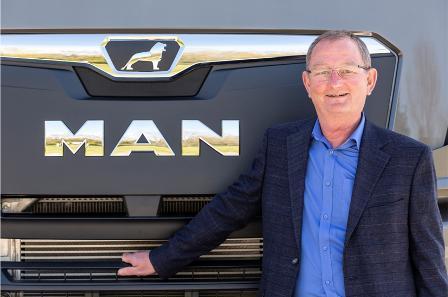 MAN Truck & Bus UK's sales director David Cussans will retire before the end of the summer, having worked with the brand for 33 years.
Cussans joined MAN in 1988 as national fleet sales manager and subsequently held board positions in the UK company. Between 2010 and 2017, he also worked for sister brand Scania as regional executive director and member of the Scania GB executive team.
In 2017, Cussans returned to MAN as UK truck sales director and is a director of MAN Truck & Bus UK.
Thomas Hemmerich, MAN Truck & Bus UK MD, said: "David has had a long and extremely successful career in our industry and his input to the success of this company has been invaluable.
"However, after decades of working in the business, David has now decided to take a well-earned break and we all wish him all the very best and thank him for his remarkable contribution."
Cussans said: "I have been incredibly fortunate to have worked in such a dynamic and colourful industry and to have met and worked with so many great people.
"I have always loved the MAN business and product range and I am proud to have played a part in the development of the UK company."
His successor will be announced shortly.