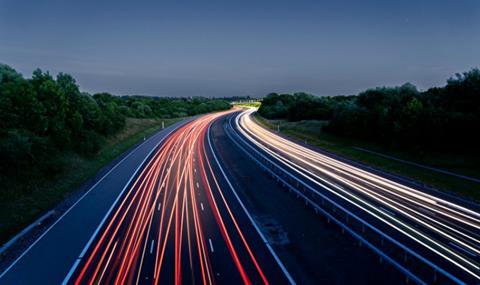 The owner of the loss-making M6 toll road is attempting to attract customers and streamline its processes by boosting its ANPR camera network and introducing an online management system.
Midland Expressway (MEL) said its technological initiatives would enhance customers' experience and deliver more journey time efficiencies.
Its ANPR-based charging system was trialled last year with Maritime Transport becoming the first company to pay for its vehicles via a centralised system.
MEL said an expanded rollout would commence this year, with ANPR cameras used across all 45 of its lanes.
It added that the road's control room facility was also being enhanced and a new e-commerce and customer management solution being implemented for the 50,000 drivers it said used the motorway each day.
Read more
Gavin Revell, MEL's chief information officer, said: "The RoadAhead digital transformation programme is focused on delivering our strategic vision to make the M6toll one of the most technologically advanced, customer orientated & connected motorways in the UK.
"The changing demands, post Covid, of a modern workplace have also been considered and our ability to securely offer flexible and digitally enabled services remains a core focus.
"We also continue to eliminate waste from our business and further improvements in process automation remains key."
At the end of last year, beleaguered MEL announced its CE Andy Cliffe was leaving the business, with no indication of a successor.
Its latest set of financial figures, for the year ending 31 December 2020, showed MEL fell further into the red as the impact of the pandemic hit traffic flows.
It reported a pre-tax loss of £42m on a £51.3m turnover.