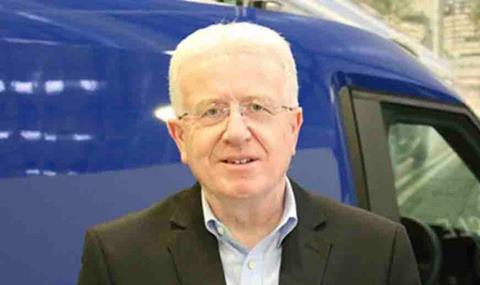 LEVC (London Electric Vehicle Company) has appointed Terry Rayner into a new role as head of UK sales, to support its growth plans in the domestic market.
With the introduction of the company's second product line, the VN5 electric van, LEVC said Rayner would be responsible for overseeing sales of VN5 and TX taxis, as well as supporting the growth of its dealer network.
Joerg Hofmann, LEVC chief executive, said that it had transformed its business from a traditional taxi manufacturer into an EV company and Rayner would help establish the VN5 in the domestic market.
Rayner said: "As the UK continues at pace with its green agenda, business fleets and commercial vehicle operators are looking to switch to cleaner vehicles and LEVC offers a viable, zero-emission solution without any range-anxiety."
In his most recent roles, Rayner has worked as commercial vehicle director Ford Middle East & Africa and commercial vehicle director at Ford Britain.