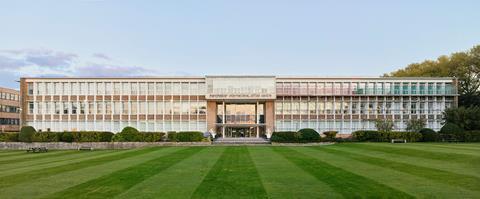 Global logistics business WTA Group is relocating its head office from London to the Manchester International Office Centre (MIOC), close to Manchester Airport.
The company is one of six businesses that have signed leases at the complex which has undergone a £400,000 refurbishment programme. Other new tenants also include logistics firm Toll Global Forwarding, recruiter Matt Burton Associates, Specialist Recruitment Services, Estate Planning Solutions and Ecus Environmental Services.
The WTA Group has increased its office space to over 3,500 sq ft through moving to MIOC. Thomas Kuehn, managing director at WTA Group, said: "We've been planning a consolidation of our team for some time, in line with business need, and we selected Manchester International Office Centre as our new head office. We've actually closed a unit in Felixstowe and taken several functions out of our London office to create this new hub in Manchester.
"This has suited our business very well and means we can focus and grow here. The building is unique, within easy reach of the airport but also supports us in reaching our target of C0² neutral by 2025 for several reasons, clearly reducing our office footprint goes a long way, but the building has many electric vehicle charging points that is an additional important amenity for us."
Read more
Liam MacCarthy, director at MIOC investment manager Till AM, said: "This last quarter at MIOC we've seen a steady flow of enquiries and increase in viewings. There's been a lot going on, with the refurbishment and planning approval of a new 24,000 sq ft build pavilion on site – but welcoming these new tenants, with others currently discussing new leases with us, makes me feel increasing positive about the office market in 2022."
Designed by Cruickshank and Seaward in 1953, the newly refurbished MIOC is situated at the junction of Styal Road on the A555 close to Manchester Airport, the M56, Metrolink and Heald Green train station.