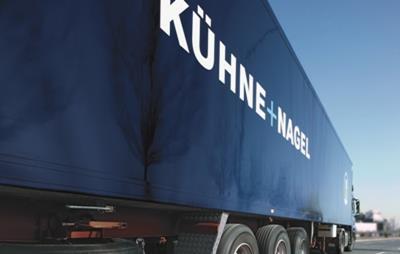 Kuehne+Nagel has seen off competitors to win the role of the official freight forwarding and logistics partner to the British Olympic Association, both during and beyond the Paris 2024 Olympics.
The logistics giant said the deal to support Team GB marks a "significant milestone" in its efforts to expand into the expo and events sector.
The partnership with Team GB, which runs until the end of 2026, will include warehousing, UK domestic operations and international logistics support, including for the Paris 2024 Olympic Games.
The deal will also include event project management, customs clearance and on-time delivery of equipment and supplies.
Read more
Mike Priestley, Kuehne+Nagel UK expo and events director, said: "This partnership allows us to further showcase our expertise in the live event sector, with a unique opportunity to contribute to the success of Team GB athletes on their Olympic journey.
"We look forward to collaborating with Team GB to explore how we can deliver sustainable logistics solutions throughout the partnership."
Tim Ellerton,Team GB commercial director, added:"Seamless logistics are a vital piece of the puzzle in developing an environment that allows our athletes to excel.
"Kuehne+Nagel has demonstrated their passion for excellence in the execution of their services and this alongside their ambition to be one of the most sustainable logistics operators in the market is why we are delighted to be working with them as we head into the next leg of our journey towards Paris 2024."