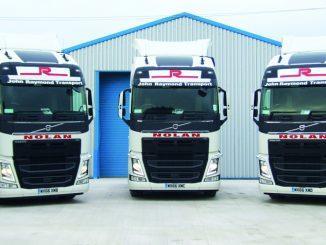 John Raymond Transport ended 2020 with a 40% increase in turnover, according to its latest available financial results.
Revenue for the Welsh haulage firm was £20.8m, up from £14.9m the year before.
Pre-tax profit also increased, by 1.9% to £811,000.
However, the company acknowledged that the gross profit margin had fallen by 3.4% to 10.8% during the period.
"Whilst the current economic outlook is uncertain the directors are optimistic about the future of the company and expect the company to yield a profitable return in the coming year also," it said in its business review.
The haulier holds operator licences in four traffic areas, with the bulk of its fleet based at three operating centres in Bridgend.