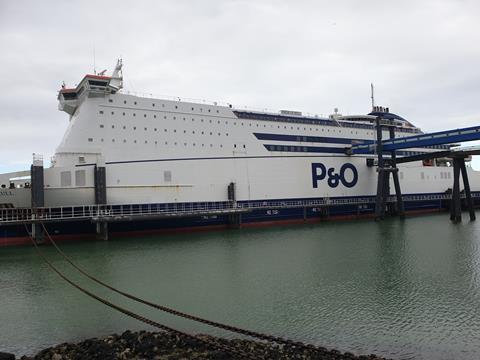 P&O Ferries has sacked 800 staff with immediate effect after making a £100m loss year-on-year.
The ferry operator apologised for the significant disruption across its services as it made the drastic move, saying there was no future for the business without the job cuts.
The RMT union said it was "deeply disturbed" by the development, as well as speculation that P&O was planning to replace the workers with foreign labour.
It urged its members to stay on board vessels after receiving reports that security guards at Dover were attempting to board ships with handcuffs to remove crew.
A spokesman for P&O Ferries said: "In its current state, P&O Ferries is not a viable business.
"We have made a £100m loss year on year, which has been covered by our parent DP World.
"This is not sustainable. Our survival is dependent on making swift and significant changes now.
Without these changes there is no future for P&O Ferries."
The spokesman added: "These circumstances have resulted in a very difficult but necessary decision, which was only taken after seriously considering all the available options.
"As part of the process we are starting today, we are providing 800 seafarers with immediate severance notices and will be compensating them for this lack of advance notice with enhanced compensation packages."
RMT general secretary Mick Lynch said it was calling for "mass mobilisation" against P&O:
"We are seeking urgent legal action and are again calling for the government to take action to stop what is fast turning into one of the most shameful acts in the history of British industrial relations," he said.
"If this happens at P&O it can happen anywhere and we are calling for mass trade union and wider public mobilisation and protest against the company."
P&O Ferries added that anyone travelling on the Dover to Calais route should arrive at the port as booked and it would arrange an alternative carrier.
For other routes it advised checking its Twitter feed for updates.