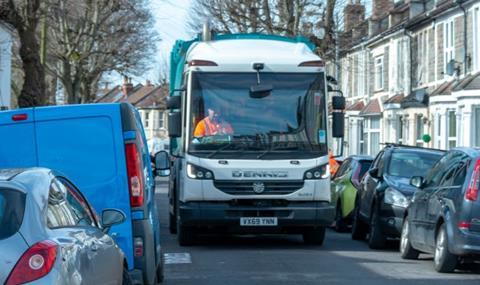 HGV training specialist HGVC has been appointed by recycling, waste collection and street cleansing company Bristol Waste to train 30 new HGV drivers.
Owned by the city council, Bristol Waste provides residential and commercial waste services.
It employs over 800 people, operates 180 vehicles and makes 17 million scheduled collections of 160,000 tonnes of waste and recycling every year.
The move is aimed at improving efficiencies at Bristol Waste, including refuse and recycling collections.
HGVC is providing a fully managed service, acting as a single source supplier, to centralise the process and take candidates from a medical exam to practical driving training and testing.
It hopes to reduce Bristol Waste's costs and get drivers behind the wheel more quickly.
As part of the programme, Bristol Waste is using the government-subsidised Skills Bootcamps for HGV driving. This has enabled existing employees to undertake HGV training with a selection of extra courses at a reduced cost.
James Clifford, chief executive of HGVC, said: "Bristol Waste is reliant on HGV drivers to help keep Bristol's streets and neighbourhoods clean and tidy. But like many local services, it has been impacted by the HGV driver shortage. So, it's a hugely positive step that companies such as Bristol Waste are taking the initiative to train up existing staff to plug these gaps, particularly when government-subsidised training is available."
Last year, HGVC was appointed by four local councils to help address HGV driver shortages, including Brighton & Hove City Council, Eastleigh Borough Council, Adur & Worthing Council, and Worcester City Council.