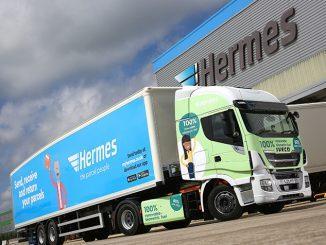 Hermes has extended its deal with last mile delivery tech firm PostTag after positive results following a six-month trial.
The consumer delivery company said the technology helped it maintain a high first-time delivery rate, despite a huge upturn in volumes as a result of the pandemic.
The new deal means every part of the business and all of Hermes' customers will now benefit from PostTag, which checks, verifies and locates precise addresses, as an order is placed.
Read more
Chris Ashworth, Hermes UK CIO, said: "Since the start of the pandemic we have experienced a huge increase in parcel volumes and have invested in technology to help support our couriers in achieving safe and efficient deliveries.
"The PostTag platform is one of the steps we have taken, and we have seen over 600 million address verification enquiries using their technology."
PostTag's chief executive Paul Yewman said: "PostTag checks addresses across multiple databases, behind the scenes, to ensure drivers get to the right delivery address, first time, without wasting time."