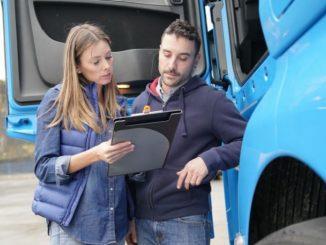 The DVSA insisted a list of operators committing drivers' hours offences that it released during road safety week was correct after an operator told motortransport.co.uk it should never have been included.
The enforcement agency published the non-compliance data to show which haulage firms are persistent offenders and it includes thousands of companies based in the UK and in other European countries.
More than 1,400 operators that flouted drivers' hours rules in 2020 are based in the UK and they include well-known hauliers.
The DVSA said its data only showed offences detected at the roadside and did not include the offences it found during visits to operator sites or on desk-based assessments.
But when MT approached one UK haulier that the DVSA said had attracted multiple drivers' hours fines, it claimed the information was incorrect.
The firm's transport manager, who requested his name and that of his company's remained anonymous, said: "If anything had been found on my O-licence, I would know about it.
"We have had absolutely nothing through for any drivers' offences.
"The last time I checked, which was only about two months ago, my OCRS was green."
The transport manager added: "Looking at the rest of the list, it makes us one of the top offenders. I had an inspection a year and a half ago and we passed with flying colours!
"If I had that many offences, the DVSA has a duty of care to inspect us.
"I am pretty baffled by it all."
Read more
When MT asked the DVSA how confident it was in the accuracy of its data, a spokesman said it was conducting a "full review".
The spokesman said: "It's not that we are not confident, there may or may not be an issue with the data, but we are reviewing it to make sure it's completely sound."
However, the agency later said it was confident the information was correct: "As some of the data is input by humans, there's always a risk of human error," said a DVSA spokesman.
Another haulage firm in the list, Bedfordshire-based Vlad & Maya, said its 11 drivers' hours infringements had resulted in an appearance before a traffic commissioner.
The company holds a standard international licence for 14 HGVs and 14 trailers running out of a Bedford operating centre.
Company director Mihai Mareniuc said: "We have resolved the issue.
"We were called to a PI two months ago and they saw the improvements we have made.
"It was one of our drivers and he was suspended for one month."
Mareniuc added: "We disciplined him as well and after that I don't think I have had any infringements from him in the last year."